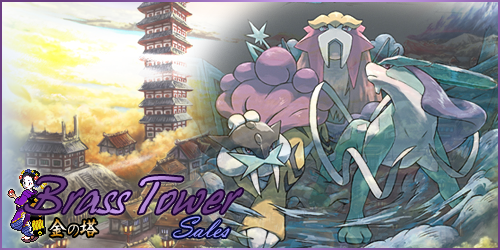 Sales permission granted by denkimouse around 2007-2008,


All prices are in US dollars, and I ship from the US. (And yes, I can ship internationally!)


Paypal only please. Please ask before sending an e-Check, all items sent after the e-Check clears.


Although this is a personal journal, all rules of pkmncollectors still apply.


I will not do business with anyone banned from or not in good standing (excessive negative feedback/warnings) at pkmncollectors. I won't sell through PMs either.


I will do holds, but please give me a timeframe in which you'll pay. Please don't leave me hanging either if you place an item on hold or agree to pay but don't. I'd prefer 48 hours at the most for a hold.


I depend on a ride into town to mail since I can't drive, but I will mail things off as soon as I possibly can, usually within a few days.


You can leave feedback here!


I can do trades, but only for Suicune, Entei, Raikou, Absol and Landmin items on my wishlist, or Zukan on my wishlist here, and I believe you are trustworthy. A link to your feedback thread helps.


I reserve the right to refuse sale to anyone.


(
Collapse
)